The Monarch Group comprises of two companies – Monarch Plastics Inc. in USA and Monarch Plastics Limited in Canada.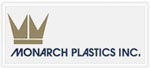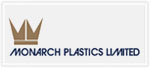 All companies are masters in custom blow molding and serve the Midwest and North East markets in the USA and Ontario, Canada. The Monarch Group has set high standards of quality which meet the gargantuan goal of producing over 400 million superior containers annually.
The Monarch Group provides packaging solutions to a diverse variety of National Brands and Private Label Companies in Industries like:
Personal Care
Home Care
Automotive
Food & Beverage
Lawn & Garden
Air Care
Nutraceutical
Pharmaceutical
The Monarch Group, through decades of dedicated service, has won several 'Partners in Quality', 'Certified Supplier' and other industry renowned awards for excellence in quality and service.